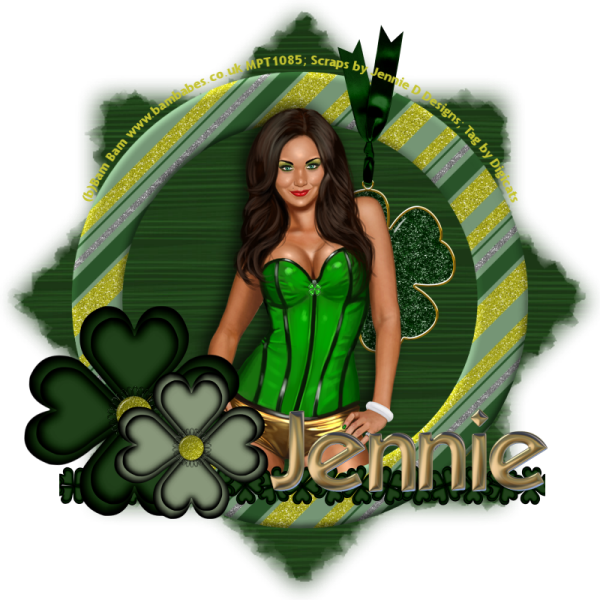 This Beautiful Tag was created for me by my talented frined, Dianna from Di Before Dawn.

This tutorial was created using the Get Lucky mini-kit by Jennie D Designs. It is part of the March collaboration kit at Scrapper's Secret.com and is free with a $6.00 or more purchase.

You can try this tutorial for yourself at Di Before Dawn tutorials.

Thanks for looking!

Feel free to share the link to my blog through any groups or with your friends, but please do not share the download link. Also, please do not share my kits, in full or in part. If you know someone that would like it, just send them here please. THANKS!