Alright....The OLd Skool Blog Train has deperted it's station. All aboard.....and grab some awesome kits, templates, layouts...etc. all inspired from the 1950's till the 19'80s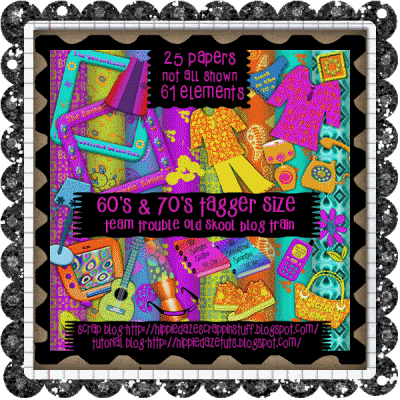 Old School Train-Blog Roll
HEADQUARTERS
Shani at:
Wicked Princess Scraps
Alyssa at:
Alyssa's Scraps & Such
Angele at:
Angele Design
Cay at:
CaysCreation Designs
Gina at:
KiKeKa Kits Crafted by Gina
Jen at:
Jennie D Desings
<----
You are here
Jessica at:
Gothic Inspirations
Katie at:
Crazed's Creations
Laura at:
Lady Yuna Creations
Linda Aka. BadGirl59 at:
Badgirlz Stuff
Mystee at:
Majik Of Mystee Designz
Natasha at:
Sticky Kisses Desings
Nee at:
Envied & Admired Scraps
Sashi at:
Scrapz By Sashi
Stef at:
Freebie Friends
Stina at:
Designed by Stina
Susan at:
Hippiedaze Scrappin' Stuff
Tamie at:
Addictive Pleasures
Tooty at:
Tootypup Scraps
My kit is a tagger sized kit that was inspired by the 60's/70's. It is a personal use kit with 18 papers, 10 frames, and 34 other elements.
You can download "Long Strange Trip"
here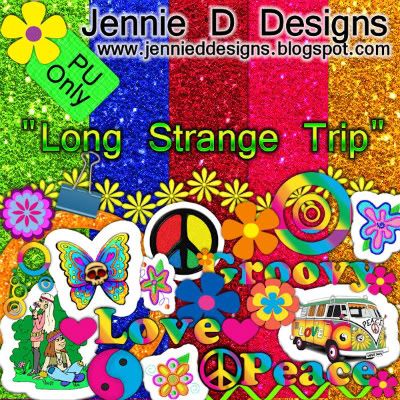 Feel free to share the link to my blog through any groups or with your friends, but please do not share the download link. Also, please do not share my kits, in full or in part. If you know someone that would like it, just send them here please. THANKS!